We know we get energy in the form of calories from the food we eat. Calories are an essential part of the diet. But we often hear people saying – "Don't fill up on empty calories!" Have you ever wondered what that statement means?
WHAT ARE EMPTY CALORIES
Empty calories are present in foods that have high caloric value but little or no nutritional value. These foods are energy-dense but poor in essential nutrients.
Processed and refined foods high in sugar or fat are often considered as foods providing "empty calories".When it comes to food, empty calories mean that the food contains little or no essential vitamins or minerals. So, the fact is, these foods provide no value to our bodies beyond calories weight gain in some individuals.
SOME SOURCES OF EMPTY CALORIES
Soft drinks and energy drinks contain a lot of added sugar.
Cakes, muffins, pastries, cookies, biscuits and white bread
Ice-cream, donuts, and chips
Most fast foods – pizzas, burgers, French fries, and deep-fried takeaway foods
Highly processed fatty meats such as sausages and bacon
Candies, syrups, and sweets
Alcoholic drinks.
All the food mentioned above contain very high levels of fat, or sugar, or both, without much of any other nutrient.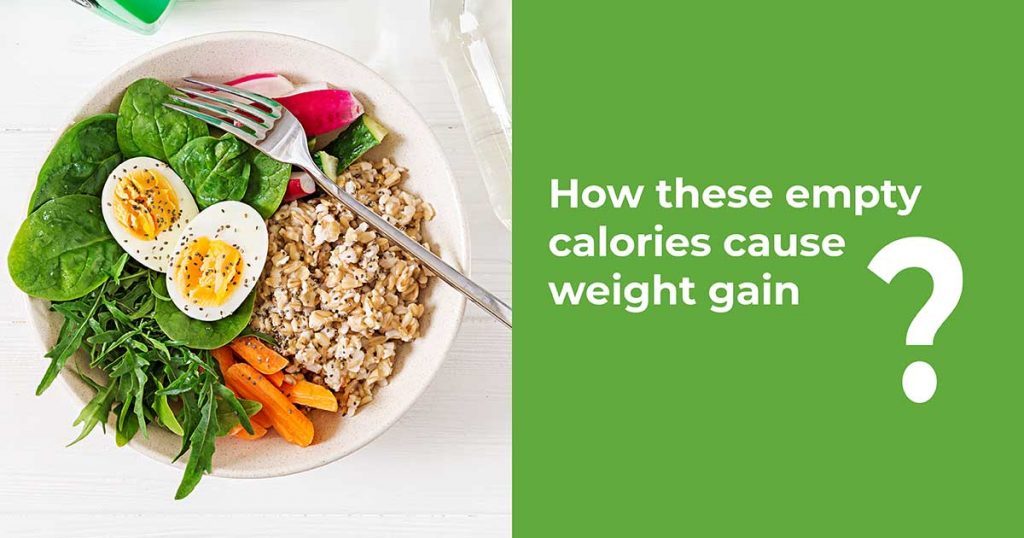 HOW EMPTY CALORIES CAUSE WEIGHT GAIN ?
There is no health benefit of consuming foods that contain empty calories. They can have a negative impact on one's health as they can lead to weight gain and chronic diseases, so it's best to limit or avoid empty calories.
WAYS TO AVOID EMPTY CALORIES
Try to limit the number of foods containing empty calories to only sometimes and in small amounts by practicing mindful eating.
Move away from heavily processed food and packaged food to a diet containing more whole and natural foods.
Eat more nutrient-dense food, such as whole fruits and vegetables, whole grains, beans, legumes, nuts, seeds, and lean proteins.
Read the food labels before buying food items. Seek out foods rich in nutrients while shopping for groceries.
Move away from heavily processed food and packaged food to a diet containing more whole and natural foods.
Reduce alcohol intake. Regularly drinking alcoholic beverages may add many empty calories to the diet as there are 7kcal in 1g of most alcohols. Reducing your alcohol intake can also help improve your overall health.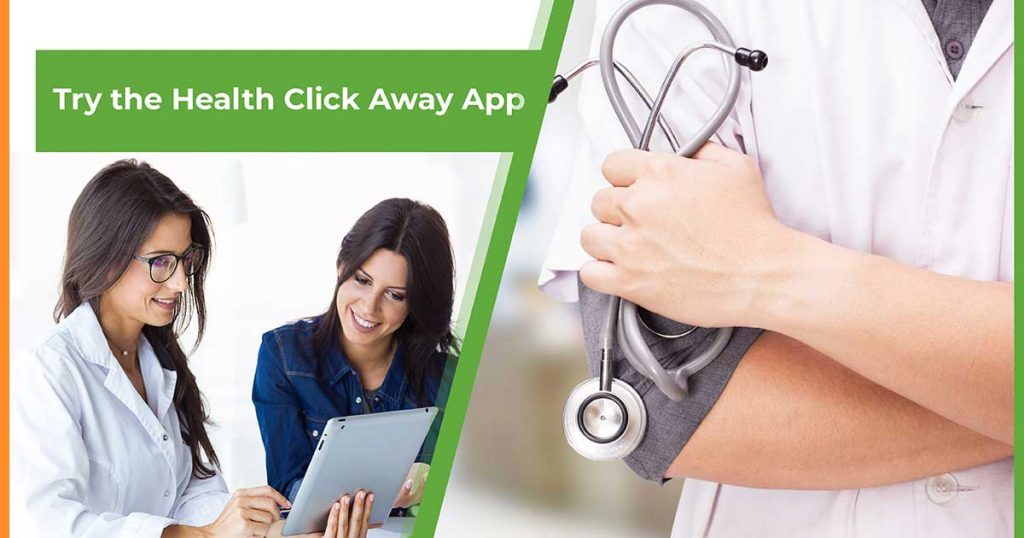 TRY THE HEALTH CLICK AWAY APP
Health Click Away is a smart health and fitness app that helps you achieve a healthy and sustainable lifestyle. It enables you to stay in your calorie range, calculates your nutrition intake, makes grocery shopping easy, help you track both your water intake and your foot steps. Through the new Health Click Away Coach app, you can get the best health and fitness experts to train & counsel under. You can even get personalized diet and workout plans. Find motivation and health tips in the 'My Community' section.
"Choose smart eating over less eating, choose Health Click Away."
---