How intriguing is the smell of freshly cooked sweet potato? And how just thinking about it can make your mouth water.
Sweet Potatoes are not only utterly delicious but they come attached with various health benefits too. It is a creamy and soft root vegetable that can be used in various healthy recipes and can also be consumed with certain spices and a list of lemon on it, making it a perfect healthy snack option. They are different from regular white potatoes. In terms of botany, sweet potatoes belong to the morning glory family while white or regular potatoes belong to the nightshade family. Even though sweet potato is different from the regular one, it carries various similar benefits.
Scientists believe sweet potato as a cure for Vitamin A deficiency. This deficiency is a serious problem which is faced by the people of almost every nation, especially the developing ones. It can lead to a decrease in the ability to resist the infectious disease, the occurrence of dry and swollen eyes as well as an increase in mortality for both pregnant and lactating women and their children.
Sweet potatoes become an extremely important source for healing these problems. It's property of containing high levels of beta-carotene(4,5), transforms itself into vitamin A in your livers, which helps boost your immunity, increasing your resistance to various harmful infections.
As they are also believed to be low to high on the glycemic index scale, they can easily help in minimizing the presence of insulin resistance and lower blood sugar levels in your body, making it a reliable ingredient when it comes to managing diabetes. Its properties make it the most effective vegetable when it comes to blood glucose regulation.
Studies also state that excess fiber bearing components are not good according to health perspectives. But sweet potatoes are said to have the most adequate amount of fibre within, which helps promote a healthy digestive system. The high phytosterol content of sweet potato makes it the best source for resolving
digestive issues and also promoting a strong metabolism.
Doctors usually suggest the inclusion of sweet potatoes in the diet plan of every cancer patient as well. They firmly believe that the antioxidants present in the peels of sweet potatoes help reduce the oxidation process, further reducing the risk of cancer within individuals.
Studies and researches conducted in Asia have also made it clear how sweet potato leaves have the ability to provide protection from lung cancer.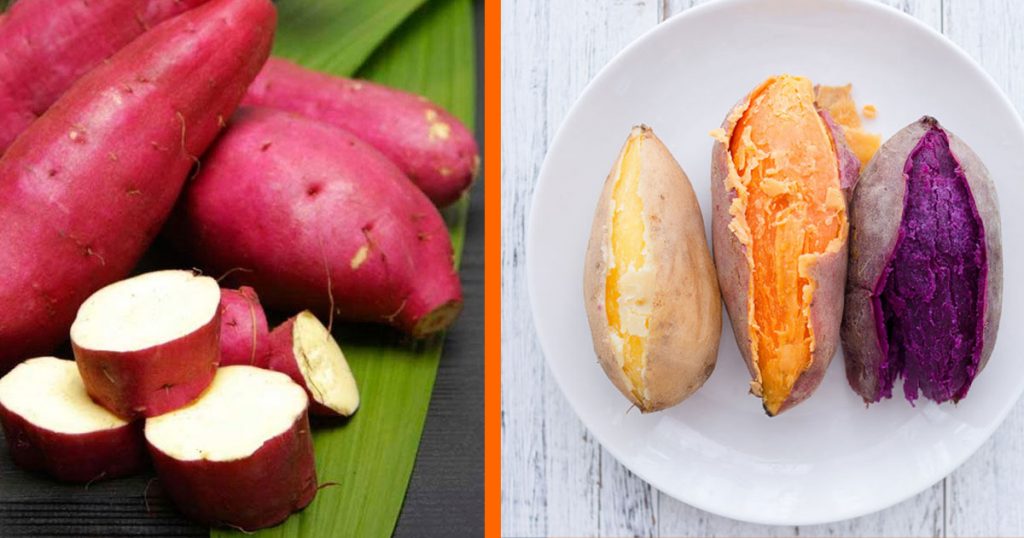 Even though sweet potatoes are an excellent addition to a balanced diet, they do contain a component called 'oxalates'. This can become a source for the development of kidney stones. Hence, it is advised that even after such nutrition-bearing values, they should be consumed in moderation. It is true that everything is attached to benefits and losses. But even if the benefits are more in this case, there can still be problems created if the consumption is not kept in check.
We at Health Click Away, not only provide you with the best healthy recipes made of sweet potato and other foods but also guide you through the best diet plans to keep your health in check. So while struggling to choose the perfect option, our app https://healthclickaway.com/download-healthclickaway- apps/ helps you eat healthy always. Remember, a healthy body leads to a healthy mind.