Health Click Away is based on A Non-Diet approach,
which encourages Mindful Eating.

Get Answers to the Whys &
Hows of losing weight

Restyle Your Life & Transform
Your Health.

Lose Weight, Earn Cash &
Stay on Track.

Go Above & Beyond Calorie Counting,
Enjoy your food & still lose weight.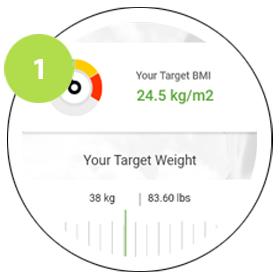 SET A GOAL
Select a diet type according to your preference by using our smart evaluation tool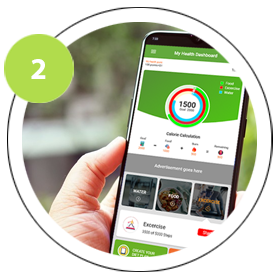 TRACK YOUR PROGRESS
We help you to adopt healthy lifestyle changes with the help of Artificial intelligence (AI)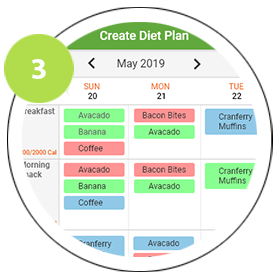 STAY MOTIVATED
Follow simple steps to lose weight & we reward you on every step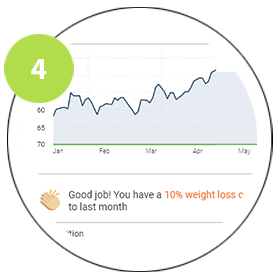 HIT YOUR GOALS
Whether it's losing weight, toning up, muscle gain or getting six-pack abs
Our motto is "Discipline Is Health." Achieve your Health and Fitness goals, step by step, through Artificial Intelligence(AI).

Fast and Easy 
Fitness Tracking
The app's intuitive interface allows you to navigate your health goals with absolute ease, making food log & fitness tracking a breeze!

Have Fitness Experts 
on Your Side
All advice and recommendations are crafted by nutrition and fitness experts. And, you have access to them even with Health Click Away basic plan for FREE.

Track 60+ Nutrients
for 500,000+ foods
Know what's in your food, understand calorie count, nutritional info, and portion size to make healthy eating a norm in your lifestyle.

Health Community
for guidance, tips, and support
Tap into Health Click Away fitness community for guidance, tips, and support 24/7. Be inspired and inspire others to make fitness an ongoing conversation in your life.

Find, Create, and 
Share Healthy Recipes
Discover easy, low-calorie recipes and make healthy switches. Create your own recipes and share them with our community to earn cash in health points!

Built in anywhere
Health Click Away Support Team
With the Health Click Away support team, technical help is always available so you never get stuck using the app, no matter what!
Health Click Away makes it so easy to track your daily calorie content and lets you know how much more calories you can consume every day. This feature has helped me tremendously and I have lost over 2 Kgs in a single month by tracking my calories alone!

Health Click away is one stop destination for health coaches, healthy recipes, restaurant details, calories tracking system and much more!If you are looking to start your health journey, there is no better place to begin!

After using Health Click Away and taking help from the coaches, I have successfully reduced 6 kgs in2.5 months. I am so proud of myself and it wouldn't have happened if not for Health Click Away and their dedicated team!

Fantastic app! Nice characteristics and easy to use. Covers control for all critical parameters of well-being. I love the features of food tracking in this app, as it includes all local food, national and other regional foods which is extremely flexible.

The app has helped me keep a track of my calorie intake. I can consult the nutritionist and understand my health in a lot better way. This not allows me to eat healthy but these small changes in my routine have helped me shun 3 kgs of fat in a month too!