Health Click Away Coach is World's 1st Marketplace Designed only for
Fitness Trainers, Nutritionists, & Dietitians!

Let's Build a Healthy Community Across the Globe!
Finding New Clients Made Easy for
Nutritionists, Dietitians and Health Experts.

Motivate Clients in their Health Transformation Journey!
Expand your career as a Global Health Coach!
Amplify your client base and expand your market with your FREE personalized webpage. Access Health Click Away Coach app, use its SMART tools and resources to step ahead from Healthier ME to Healthier US.

Get Global Clients &
Make Great Money
Grow your business through world's 1st platform designed for Health Coaches. Manage your client's progress through SMART tools.

Guide When You Want,
Where You Want.
Need flexible working hours? We take care of that. Train at your pace and your choice. Book your convenient slot and get moving.

Let Your Passion Be Your Profession
If 'Being Healthy' is your addiction then HCA is the ultimate destination. Leave the heavy lifting of marketing, tech, and billing on us.
Why Health Click Away Coach?
 Unlimited User Access
  Share Customized Diet Plans
Monitor Clients' Food Log Details
 Suggest Healthy Substitutes
 Create & Share Workout Plans
 Post Unlimited Workout Videos
Budget Friendly Plans
  Access to Clients' Health Reports
My Community to Socialize
REGISTER
Register yourself as a Health Coach and avail access to tools to aid your coaching experience.
DISCOVER
Skim through uncountable features and effortlessly monitor your client's progress.
CONNECT
Here connect with your existing user and grow your user friendly base globally through a very easy and unique health click away platform.
COACH
⦁ Congratulations to nudging in healthy direction. Let's build the Healthy community across the GLOBE together.
Personalized plans for you
Compare and find the perfect plan for your career.
Let's work together to create a heathy community across the globe. Take a look at what we offer!
Food Substitute
A unique feature that will help your client, achieve their health goals faster. Suggest a Healthy tailored substitute as per your client's food log to maximize results.
Your Convenience, Our Priority
Choose working hours, based on your convenience. HCA Coach provides an ability to manage your own schedule whether you want to work for few hours or full day.
Health Community
This is the best platform to interact with like-minded people from across the globe. Share your knowledge and experience with each other and grow as a community.
Recipe
Create healthy recipes, get recognized in Health Click Away's community, share with your clients' and earn cash equivalent points!
My Clients
The synergy between clients and health experts is now just a click away. Get in touch and track record of your clients to expand your career.
  Diet Plan
Create and share customized diet plans as per your client's health goals. Get well planned nutritious diet at your client's finger tips to keep them healthy and fit.
Get Started Now
Fill-up the form below & our team will contact you soon.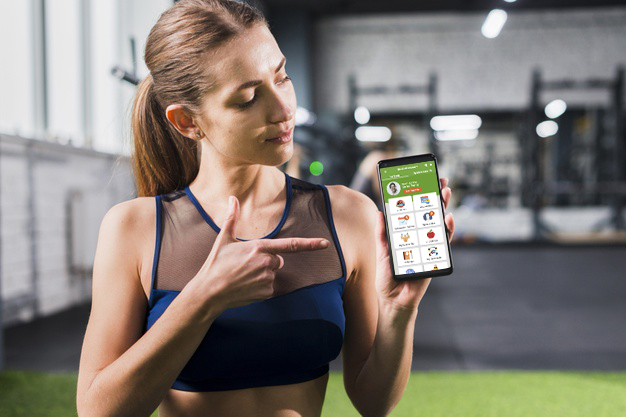 By clicking "Sign Up", You agree to the Terms of Use and Privacy Policy.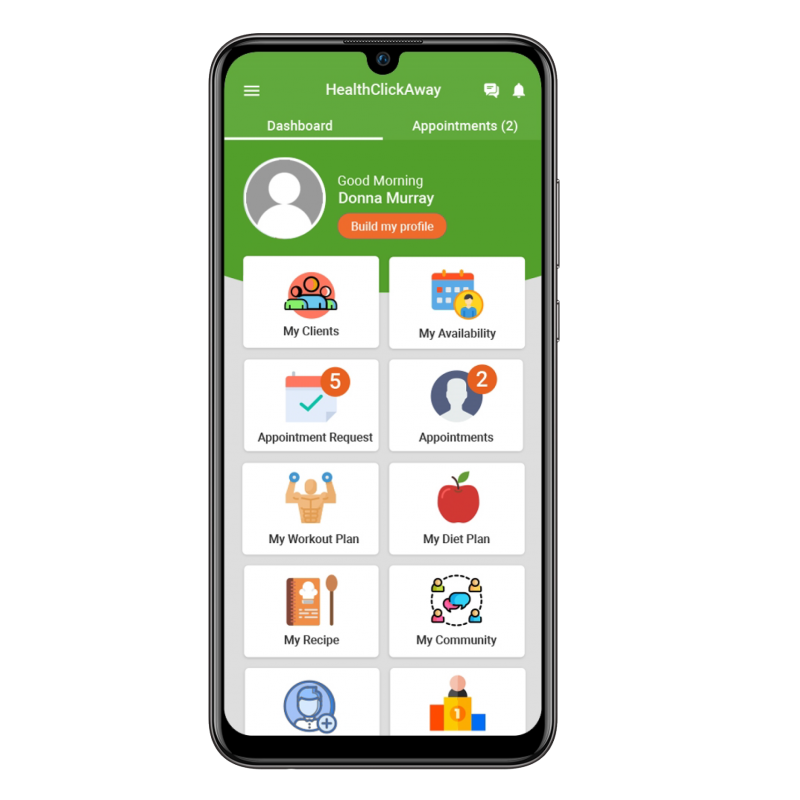 Health click away Coach is the world's 1st market place for health coaches. It is the "SMARTEST" health and fitness app on iOS and Android. It is an all-in-one management tool for Health Coaches, to help your users' maximize their desired results. Now, you can set your availability and your users' can book an appointment with you. Keep track of your user's daily meal logs and provide substitute too by using intuitive tools of the Health click away user app. Create personalized diet plans, upload workout videos, and help your users reach their health goals. With HCA Coach you can access each one of your user's workout regimens, training schedule, meal logs, diet plans, and calorie/macronutrient intake. It is an interactive app that provides a more unique and tailored experience to user by taking account of their lifestyle challenges and food preferences. We believe that body is priceless possession so nourish it in order to flourish it with Health click away.
If you're one of the health and fitness enthusiasts who likes to  track everything, but don't know how to do with Health Click Away, here are the answers to some of the most frequently asked questions about Health Click Away.