My work involves a lot of traveling and most of the times I've been eating unhealthy food but after downloading theHealth Click Away app, I consulted one of the health coaches and have been able to find a meal plan catering to my needs. This keeps my routine balanced and does not let my work to disturb my health anymore.
Tanya Arora


Living outside my home city has been tough for me especially regarding food. I've always found it difficult to cook healthy food. The recipes and fitness tips on Health Click Away are easy, healthy and very informative to keep you up and on the go!
Dheeraj Sharma
The meal plan on Health Click Awayhas been individually made as per my body requirement. I would feel very bad after eating junk. I have been eating my food with joy now. I know what to consume and in how much quantity which helps me stay fit too!
Alisha Mehra


Thank you to the Health Click Away founders. Having meal and water intake tracked along with getting consultations from experienced persons has helped me lose weight and regain health like never before.
Aanchal Arora
I have joined the app for 2 months now. I had gained a lot of weight in the lockdown. Following the meal plans plus routine exercises, not just cardio but strength training has helped me lose 4 kgs. But it's not about weight only, I feel healthy and happy now. Thank youHealth Click Away!
Priya Sharma


I love the daily water reminders in the app. I always forget to drink my 8 glasses of Water. I can track my daily food and water intake here. So a big yes from my side to Health Click Away!
Abhinav Chopra
The app has helped me keep a track of my calorie intake. I can consult the nutritionist and understand my health in a lot better way. This not allows me to eat healthy but these small changes in my routine have helped me shun 3 kgs of fat in a month too!
Shweta Singh


For the longest time I've ignored my health and diet. Downloaded Health Click Away app and found numerous tips related to health. I then consulted the health coaches here and they're helping me keep my health on track. The healthy environment of driven individuals like me helps me stick to my health resolutions better!
Surbhi Kapoor
My mom has been using the Health Click Away app for her meal planning. She enjoys finding new healthy recipes and cooking that for us. The meals have not only helped us make healthy choices but also adds a new kick to our daily schedule.
Jamie Hudson


I am using the app for 9 months. I have followed the meal plan and inputs provided by the health coaches here. Lost more than 11 Kgs since then. Highly recommended!
Sarah Smith
I have started doing gym at my home. Using the app, I can consult trainers personally. The quality is amazing. Thank you for the guidance!
Aarav Khanna


I am a working mother and using this app for quite a long time. The app has been highly resourceful with its recipes, content and blogs.
Natasha Singh
Preparing and planning meals have always been tough for me but using the app has made my meal planning better.
Elena


Fantastic app! Nice characteristics and easy to use. Covers control for all critical parameters of well-being. I love the features of food tracking in this app, as it includes all local food, national and other regional foods which is extremely flexible.
Kanika Singh
I am a 17-year-old girl suffering fromPCOS due to which I used to find it incredibly hard to lose weight and stick to my diet.Health Click Away has not only helped me lose weight but now I know what kind of foods are good for me and what are not. Its difficult to plan my day withoutHealth Click Away now!
Rebecca Dsouza


After using Health Click Away and taking help from the coaches, I have successfully reduced 6 kgs in2.5 months. I am so proud of myself and it wouldn't have happened if not for Health Click Away and their dedicated team!
Sebastian Paine
I have been using Health Click Away for a year now. I reached my tagret weight 3 months back itself, but the recipes on the app and great coaching assistance along with the interesting blogs still keep me hooked to the app! fitness is an ongoing journey and Health Click Away will always be a great help to me.
PurvaPatel


I am a 19-year-old college going student.When I tried to trim down my extra fat in the beginning, a lot of things failed mainly because of how confused I was regarding what diet and workouts to follow; and we all know how expensive it can be to go to a dietician or hire a personal trainer.Then one day, I came across Health Click Away.This app changed my life! it's economical for college students and you get all solutions at one place, I have successfully reduced 8 kgs so far.
Alex Mathew
Health Click away is one stop destination for health coaches, healthy recipes, restaurant details, calories tracking system and much more!If you are looking to start your health journey, there is no better place to begin!
Ben Williamson


I am a47-year-old house wife who had never given importance to her health.Lately, I realized that I wasn't able to complete even small tasks without getting tired easily and how much important for me it is to stay fit and healthy in this stage of my life. My son recommended me to use Health Click Away and consult a health coach there. Trust me, managing health vitals was never this easy before. I can see visible changes in my health and feel more energetic by following simple changes in my daily routine.
Pavithra Shetty
Looking for app with calorie tracker, workouts and healthy recipes in various different places can be time consuming. Health Click Away is a one stop destination for all this with easy-to-use AI features. Ever since I have downloaded the app on my phone,it has been my go-toapp for everything I need!
TammannaRajgharia


Health Click Away makes it so easy to track your daily calorie content and lets you know how much more calories you can consume every day. This feature has helped me tremendously and I have lost over 2 Kgs in a single month by tracking my calories alone!
Yash Bhansali
Like most of the people these days, I used to live a very hectic life which took a toll on my health. I would often skip meals or eat junk food to keep myself on the run.One of my friends recommended me Health Click Away app and my life style has improved since I have started using the app!The health coaches are flexible with their timings and the recipes they provide on the app are incredibly helpful and quick to make which helped me switch to a healthier lifestyle.
AnaghaGowda


I personally believe that the best way to be involved in fitness is to take a keen interest in the transformation process!That's why I always recommend Health Click Away to people.The community feeling along with helpful coaches and dietitians will always keep you in the best spirits.
Anugraha Sethi
This app has everything you can ask for! From calorie intake tracker to suggestive exercise schedules, from thousands of healthy nutritious recipes to professional health and wellness experts to guide you. If you love your body and wish to stay fit and healthy, do download Health Click Away app right now!
Param Deep Singh


I am a 34-year-old software engineer from Bangalore, I am usually travelling for business meetings and eat whatever I wish on the go. My wife made me realise that my work shouldn't be an excuse for an unhealthy life style. I started using Health Click Away to plan out my meals and maintain my nutrient intake by consuming the same food I was having before but with a little twist of ingredients here and there. This not only made my choices healthy but also helped me stay active and energetic throughout the day. Health Click Away really lives up to the motto of Eating guilt free!
Tushar Verma
My personal experience with Health Click Away has been extremely fruitful! After staying consistent with the health coaches for straight 6 months I have lost 10.5 kgs. I keep a track of my food and water intake by making the right choices in my meals and burn down the extra calories by following the routine customized for me.
Lauren Cyrus


Such an amazing app this is! Great features and so easy to use. Health Click Away app covers tracking of all vital health parameters. I love the food tracking features of this app as it is extremely versatile to add any local, national or continental foods. The app can be used for simple health tracking as well as advanced weight loss programs. Strongly recommended!
Christopher Smith
I am a housewife and I love to cook new and delicious recipes for me and my family. But cooking new dishes everyday come at the expense of consuming way too many calories. Health Click Away lives up to its motto of eating guilt free as it comes up with various recipes from all over the world which contain healthy ingredients keeping up the taste of the dishes at the same time. Turning towards this app not only helped me consume healthier but also helped me keep a track of my nutrient intake!
Lauren Green


The pandemic has affected all of us and by working from home, I had gained a lot of weight. I downloaded Health Click Away app and registered myself. The app requires basic information regarding your weight, height and other parameters and the target you wish to achieve. Once you set the target, It automatically generates the number of calories you need to intake, litres of water you should consume and the exercises you need to follow daily under the guidance of health experts. I have been using this app for about 3 months now and I am glad that I have lost about 8 Kgs that too sitting at home and not compromising on my choices!
Victor Phelps
The app not only has various features including healthy recipes, calorie tracker and a bucket list tab to organize your routine, it also has a social community section where people from all over the world post about their lifestyle hacks, useful tips and facts related to health and fitness. Health Click Away is not only your health tracker but a friend that you need to keep yourself fit and updated!
Prakhar Malik


This app is so helpful! I am an employee working in a corporate bank and have a complete desk job. I started to have back issues and my eyes strained by the evening every day. My friend suggested me this app and I consulted a professional through online appointment. They suggested me an apt diet for myself and exercises I could follow while sitting to keep myself active and my posture steady. Health Click Away has been a saviour and I recommend the app to everyone to stay fit and healthy in such hectic times.
Rahul Gupta
I always had issues tracking my daily water intake. With Health Click Away, not only am I able to track the glasses of water I have in a day, the app also suggests me the optimal level of fluids I need to intake daily. It's been only 15 days and I feel fresh throughout the day and my skin has started glowing all due to the proper intake of water along with healthy meals I consume which are posted on app by people from all over the world.
Ankita Chhabra


Health Click Away has surpassed all my expectations. Anything you need, you will find it here! Whether it be related to healthy recipes or professional assistance from world-wide coaches. The interface of the app is easy. It helps you customize your nutrient plans and log your exercises. Achieving targets was never this fun and easy!
Dharma Saboo
I am a fitness enthusiast and have been going to the gym for the last 4 months now. I needed something to track my progress and plan my diet as well as exercise routine. I found Health Click Away on the play store and since then my routine has never been so easy and fun. The app not only helped me keep a track of everything but also helped me lose 3 Kgs in a single month!
Akash Samwal


The app defines the true meaning of brilliant outcome when technology is combined with human mind and body. Health Click Away helps you chase down your health goals without compromising on your choices and promotes a guilt free lifestyle when it comes to your food and the exercising routines you follow.
Lakshmi Jha
Solid! The app has a full nutritional breakdown of how much vitamins and minerals I was getting in the meals I consume which helped me keep a constant track of my nutrient intake. Not only the tracker, the app has professional assistance from all over the world to guide you and help you in the easiest manner.
Anthony Peters


Love keeping myself active and healthy. With Health Click Away and its amazing features to track daily fitness progress and professional coaches to guide you, I have begun the second innings of my life with a new and healthy version of me. Lost 5.5 Kgs in a short span of 2 months. Thank you Health Click Away!
Samuel Junior
Just downloaded the app, started to explore and it is fantastic! Was looking for healthy and nutritious recipes with low calories and low sugar levels. Found lots of them along with essential exercising routines. 100% recommended for everyone in today's times.
Cameron Hales


Lost 7 lbs in a month – Health Click Away is the best health and fitness app because it helped me lose my weight without any dieting. I highly recommend Health Click Away to everyone who wants to be healthy but dislikes dieting.
Harold, Health Click Away User
Health Click Away has helped me change my lifestyle completely. My lifestyle had become unhealthy since I started working. But now I am able to have my meals on time, eat healthy and I feel more active and energetic. A big thanks to Health Click Away!
Gabriella


I am down by 9 pounds and walking around 7500 steps each day. Thanks, Health Click Away, for getting me into shape and for this healthy routine. It's the easiest way to follow and maintain.
Keith Wood
Life has become so organized with Health Click Away. Thanks for helping in meal prep and categorizing my groceries. I am saving so much time and effort through this.
Alehandra Pasternak


Super excited to share that I have lost 25 lbs in 4.5 months. Now I fit into my college pants and looking like my daughter's elder sister. Thanks, Health Click Away, for giving me this joy, without putting extra pressure on me.
Janet Powell
Thanks, Health Click Away, for fitting in my current lifestyle and helping me lose weight naturally. I am a super busy woman, so I was not able to give attention to myself. But Health Click Away helped me within my lifestyle and at my pace.
Amelia Elliott


I always used to worry about my macronutrient intakes like carb, protein, and fat. But never use to understand how to calculate these. Thanks, Health Click Away, for tracking my macronutrients and helping me not to overeat them. It helped me in overcoming some unhealthy habits, and I am enjoying my health journey with Health Click Away.
Aaron Richardson
I was in sports earlier, but after pregnancy, I put on extra weight. So I could not follow my dreams after that. Thanks, Health Click Away, for taking such good care of my health, that now I am doing well in terms of my body weight and fitness level. Back to games with full confidence.
Isabel Morris


I can't express the feeling of getting fit into two sizes smaller shirt while eating your favorite food and not starving on salads. Thanks, Health Click Away, for building such an excellent platform for anyone who wants to lose weight naturally and enjoy themselves.
Berserk Phenom
I am over the moon. My wife is super excited to see me back in shape, as I used to look in our courtship period. Thanks, Health Click Away, for helping me lose 19 lbs in 4 months, without craving for anything.
Jake Buceac


Thanks, Health Click Away for this non-diet approach, I am a mindful eater now. I am eating anything and everything, still losing weight every week. I have lost 13 lbs in 2.5 months and aiming for 7 more.
Deema Ziad
Health Click Away helped me reconnect with my food. Now I know no food is good or bad, but eating in moderation is the key to stay healthy and happy. I appreciate Health Click Away for helping me lose 23 lbs in 5 months. I am more than content.
Emily DelGiudice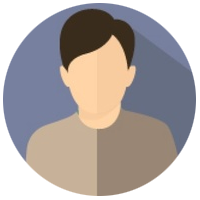 I can't believe that it took me 17 years to realize how important my health is for my family. Thanks, Health Click Away, for helping me recover from my health issues. I will recommend Health Click Away to anybody who love themselves and their families.
Samuel Whittington
Thanks, Health Click Away, for making me realize that I am my priority. Now I am making time for myself and choosing healthy food to eat. I have lost 10 lbs in just 1.5 months and feeling so energetic and active than ever before.
Kerry Bond


I used to think that I can eat nutritious food the whole day, without realizing that too much of anything can be harmful. Thanks, Health Click Away, to calculate and track my calories and macronutrients for each day and help me stay within my daily requirements. I am going to follow Health Click Away for the rest of my life.
Shelby Hazlett
We eat home cooked food, thus never knew how much each ingredient contributes in terms of calories. Thanks, Health Click Away, to provide such detailed information about macro and micronutrients, now I can substitute my ingredients, which suits my family's health.
Evelinn Krudngern


I used to think fruit snacks are as healthy as fresh fruits, but I was so wrong. Thanks, Health Click Away, to make me a mindful eater by choosing healthy food options and deciphering the food labels.
Kristina Houston
I want to let Health Click Away know how much I appreciate you for all you have taught me. Thanks for giving me the best health experience ever. I lost 14 lbs in 3 months in a healthy way.
Alice melody


It's surreal. Health Click Away proved to be the ONLY health app, which helped me in actual weight loss. I have lost 22 lbs 5 months, and it's sustainable.
Marley Hughes
It feels great when people notice your weight loss, and when you know, you have not done anything challenging to achieve that. Thanks, Health Click Away, for helping me lose 16 lbs in 3.5 months, without any extra efforts.
Lealani Revestir


I used to do 2 hours of rigorous exercise but was neither able to gain muscles nor lose excess weight because I was not paying attention to my diet plan. Thanks, Health Click Away, for guiding me regarding my body's requirements. Now I truly understand the meaning of the saying- For a healthy body exercise plays 20%, and diet plays 80% role. I am tracking my macronutrients and now have six-pack abs with just adapting little changes suggested by Health Click Away.
Sakura Woodvalley
I am stay-home mom and always used to curse my lifestyle that because I am home, I cant take care of my health. But thanks to Health Click Away, for helping me change my vision. While staying home only, I have adopted a healthy lifestyle, lost 16 pounds in 2.5 months, and feeling so confident about myself.
Gabriel Ramirez


I am 53 years old woman with some health issues. The doctor advised me to reduce weight to improve my health conditions. Which I was not able to, because I was clueless regarding how to lose weight. Blessing Health Click Away, for really helping me lose 13 pounds in just 2.5 months, giving me a healthy lifestyle, which is working perfectly fine for me. My doctor is so happy, and my health condition is also getting better now.
Rosa Scurlock
I am in a traveling job. I eat all my meals on the go. Thus, I was getting fat and not able to track my calories. Thanks, Health Click Away, for having all the restaurants' menu available. Now I can log my meals and can track my calorie intake in just a click away. I lost 13 pounds in 1.5 months. I am so happy.
Jonathan Schiebel


We cook all meals at home and never knew about how to calculate calories of food. Thus, I was not able to follow my calorie goals as per my body requirements. Thanks, Health Click Away, for calculating the calorie of each food item as well as ingredients. Now I know exactly how much calories are going in my mouth. I lost 11 pounds in 2 months. Health Click Awayis so easy to use and follow.
Shani Scott
Thanks, Health Click Away, for helping me lose 20 pounds in 3months and that too in the most natural way. I didn't do any crash dieting or to starve myself. I was eating my favorite food and enjoying it, still losing weight. And it is sustainable.
Gamma Whale


I first joined Health Click Away's health challenge on my friend's recommendation and found it very helpful. Since then, I have been using this app and found it most convenient and useful in keeping a food diary. This app helped me lose 9 pounds in just 1.5 months and gain muscles because now I am concentrating on my macronutrients. Thanks, Health Click Away, for being my health companion.
Radhika Parkhi
Health Click Away is fantastic. It helped me lose almost 18 pounds in 3 months. They don't suggest their particular diet plan to follow or to take any magic pills. I enjoyed my food still lost so much body weight.
violasrare


I am 17 years and was chubby. My friends used to make fun of me. I tried all fad-diets but was not losing weight because they are not sustainable. Thanks, Health Click Away, for helping me lose 19 pounds in 3.5 months in the most natural way, without any restriction on what i want to eat. Now my friends envy me.
Danny Lule
I love food and cant live on dieting. Thus, it was getting difficult for me to lose weight. Thanks, Health Click Away, for helping me lose 11 pounds in 1.5 months while eating all my favorite food. The way it works is fantastic and worth using this app.
Jack Devlin